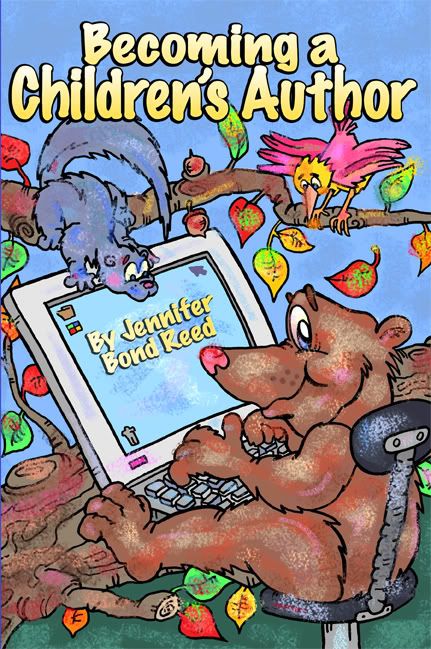 Today I'm offering a couple writer helps:
The first is a new book from children's author and WEE ONES magazine editor, Jennifer Reed–BECOMING A CHILDREN'S AUTHOR, illustrated by Kevin Scott Collier.
http://www.lulu.com/content/2040679
This book provides 200 + pages of information on what it takes to write and sell stories and nonfiction for the children's book and magazine market.
But that's not all. It also has online resources for reference: websites on grammar, creating a bibliography, writer support groups, writing websites, and more!
This children's author and magazine editor has 15 years experience in the industry and has published over 20 children's books

The next offering is an article written by Jan Fields of THE INSTITUTE OF CHILDREN'S LITERATURE. In this article she offers advice for dealing with publishers.
Balancing Business and Emotion by Jan Fields http://www.institutechildrenslit.com/rx/ws06/business.shtml
Online links are also provided, such as this very helpful site:
Preditors and Editors http://anotherealm.com/prededitors/
So if you want to improve your odds for being a successful children's author, these two sources would be a good starting point.